Unlock your child's full potential with MindFlow
Through a combination of mindfulness, holistic tools and state-of-the-art technology, MindFlow helps your child to increase their reading speed, improve their focus and comprehension and boost their test scores. They gain skills that improve their performance in school and increase their academic readiness in future learning pursuits.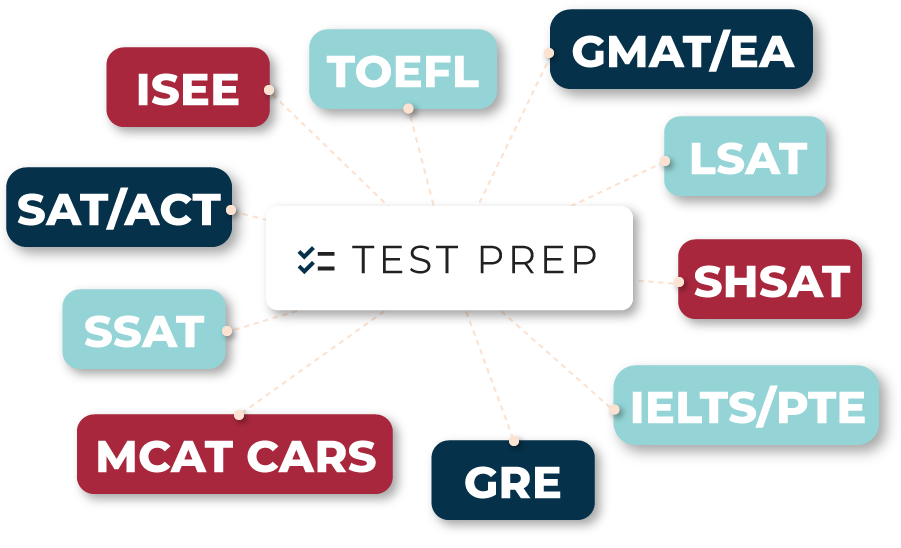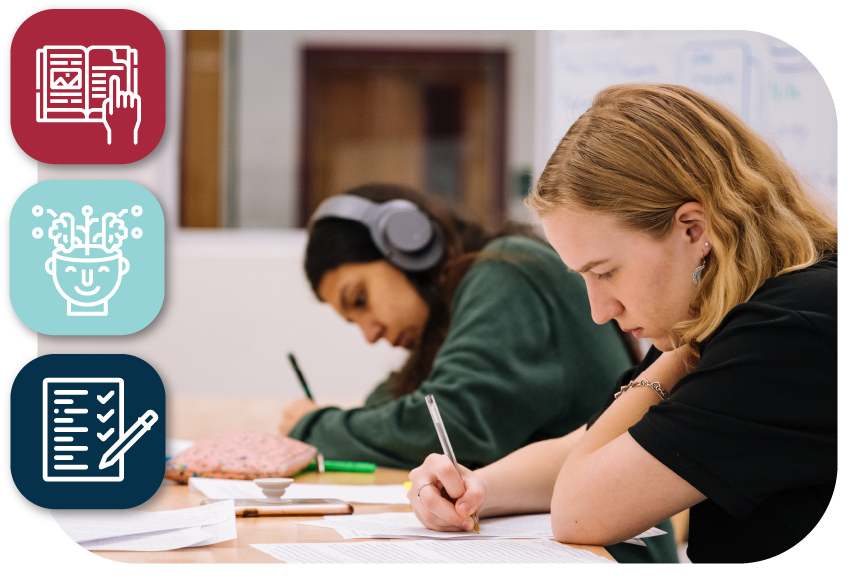 Speed Reading:
a hack for better comprehension
If your child reads fewer than 400 words per minute, their performance and test score could be compromised. By learning how to think critically and answer questions, they can naturally improve their test score. Take our free online speed reading test to instantly see how quickly your child can read.
Alleviate test-taking anxiety and improve focus
Along with speed reading techniques, MindFlow also teaches how to regulate your emotions, enter the 'zone' and remain focused throughout long exams.
MindFlow draws from yoga, nutrition, holistic and mindful techniques as well as sound therapy and binaural beat technology. Your sone or daughter will learn how to enter their test without stress, distraction or panic.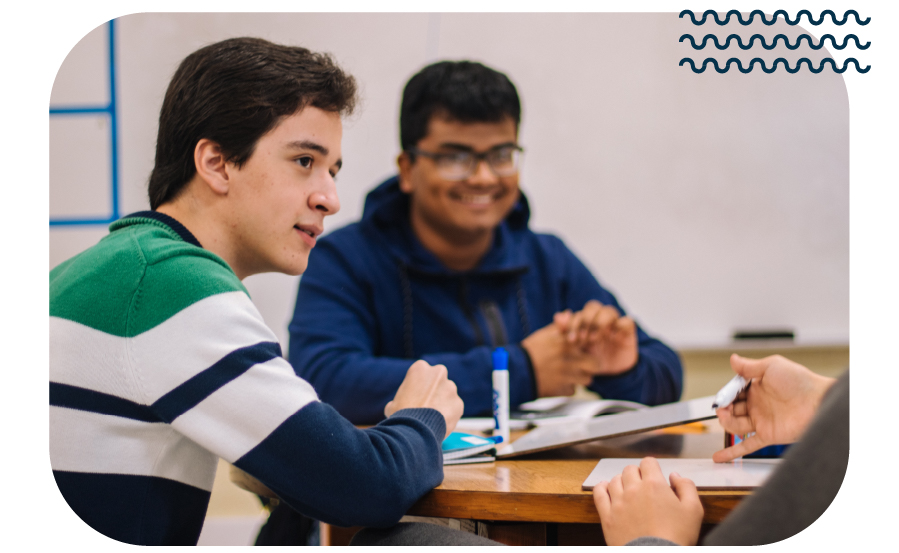 Learn how to increase your reading speed up to 5 times faster!
The advantages of
MindFlow
Prepare for your test, become your best "you" and gain skills for life.
The Advantages of
MindFlow Program
The Advantages of
MindFlow Program
Prepare for your test, and gain skills for life.
Time management and an optimized mindset assembled on a single platform
MindFlow combines test prep techniques, professional coaching and speed-reading with advanced technology and a user-friendly design. Our cloud-based tool complements other test preparation programs, turning good scores into great scores. What's more, your child will be inspired to study more when they witness improvement after just a few hours.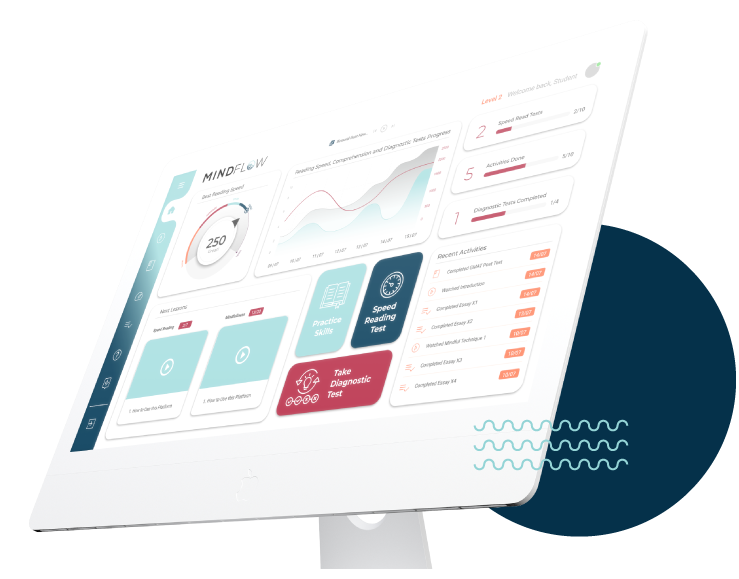 Took the MindFlow (speed reading) workshop. This was a fun, fast-paced class that added about 75% to my reading score, with more comprehension. I continue to practice using tools I learned in the class, and some online tools forwarded to me. Bara was fun, is great with kids (my high schooler took the class with me) and a really cool gal. I'd highly recommend that everyone take MindFlow.
My daughter came home ecstatic. She was gushing that the MindFlow workshop gave her an edge in taking the SAT. She said it was worth every penny and more.
I loved this speed reading clinic! I started to incorporate what I learned into my typical reading and it's amazing. I'm reading so much faster, and I feel I comprehend what I read so much better now. Thank you!
After yesterday's class, I read 200 pages of a paperback with the approach you taught me. Then I solved GMAT reading comprehension questions. It was much easier to read and the percent of my correct answers increased. Thank you!
MindFlow's expert guides
Bara Sapir, MindFlow's creator and guide, is an expert trainer in speed reading and coach to eliminate test anxiety.
A leader, with over 30 years of experience in the test preparation landscape, she combines high-performance coaching and personal empowerment with skills-based learning. She is the first in the test prep industry to integrate mindful and holistic techniques, including visualization, hypnosis, MBSR-T, and NLP in in academic, creative and test prep content studies.
She compiled MindFlow's team to include highly-respected professionals in the fields of sound therapy, nutrition and yoga. They provide tools to achieve an optimal mind-body-spirit connection beneficial for any focused task, and especially for studying, taking high stakes admissions tests and professional projects.
Unlimited access to material.
One single payment.
MindFlow supplements your child's test preparation work. The program improves time management skills and reading comprehension, but the things your child will gain from MindFlow go far beyond the academic world. Our unique program will support them on test day and in all areas of life.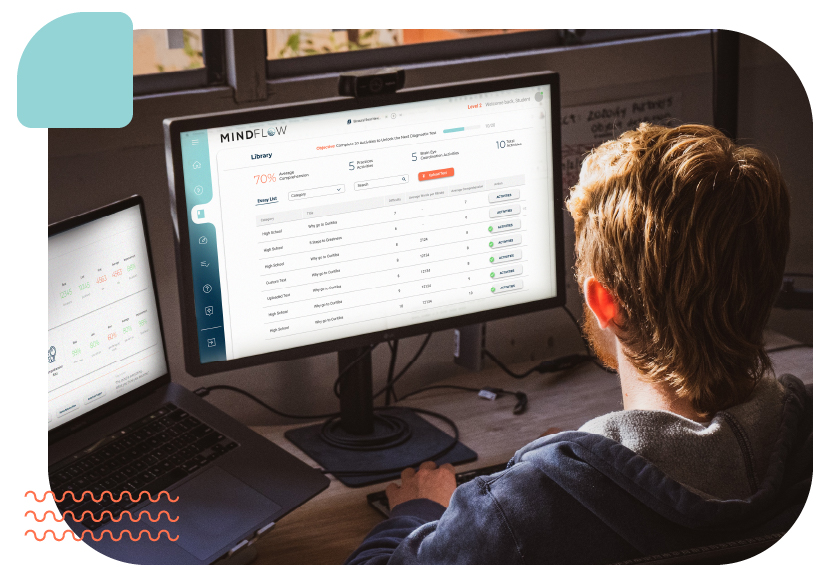 For Students
Reading Speed Tests
Diagnostic Tests
Practice Modules
Brain-Eye Coordination
Exclusive Video and Animation Content
Gamification UI
Mindset Support
Dashboard to track all progress
Certificate for Program Completion
For Businesses
Entire Platform Access from Student Version for each student including:
Speed and Diagnostic Tests
Practice Modules and Mindset Support
Brain-Eye Coordination
Exclusive Video and Animation Content
Gamification UI
Administrative Dashboard to track all student progress
Complete Student Overview
Optional Landing Page